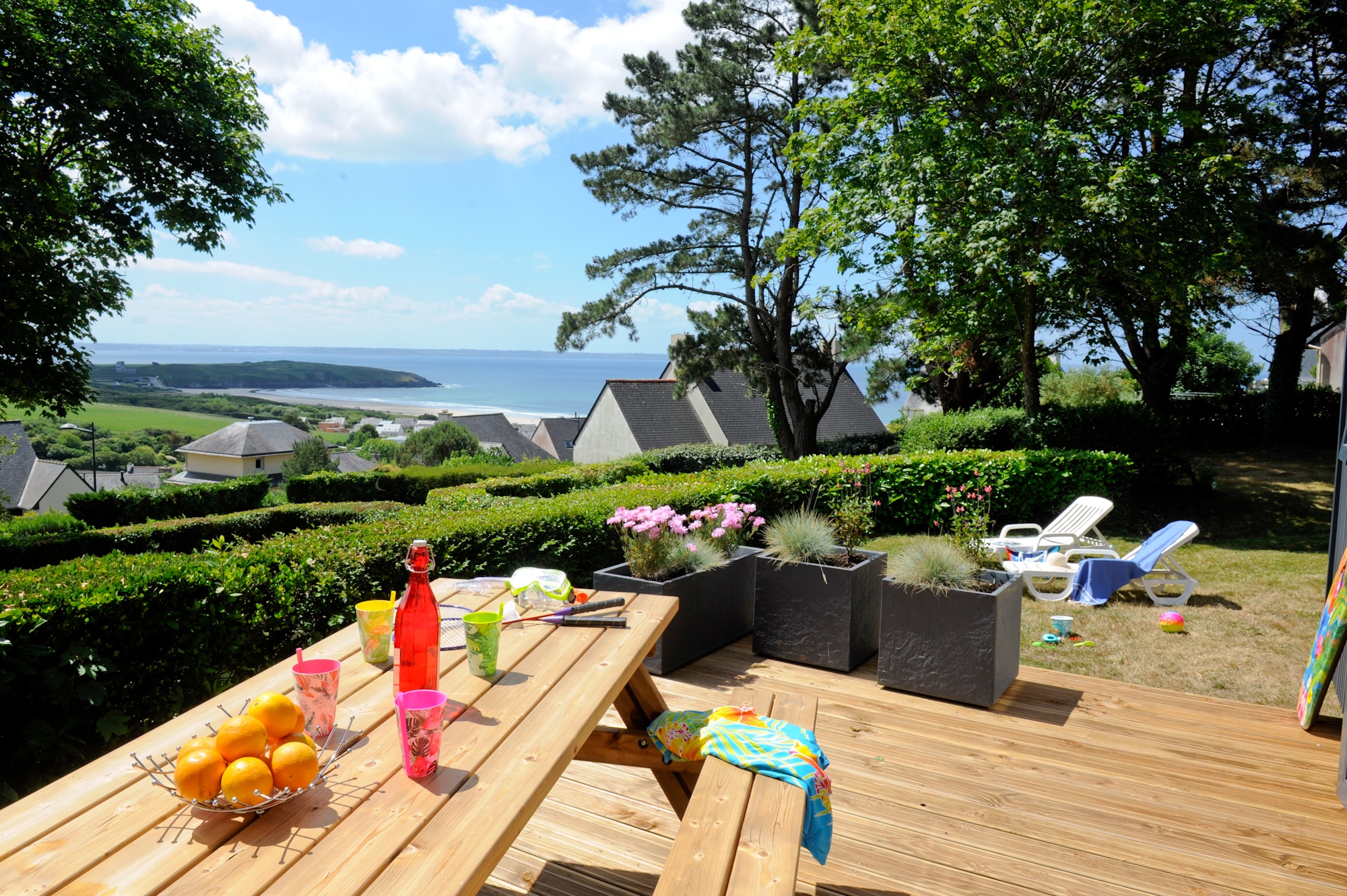 Crozon peninsula campsite with sea view…
Crozon Bretagne campsite with sea view, heated swimming pool, restaurant and panoramic views over the Bay of Douarnenez.
The JACQ family has been welcoming you since 1972, when the Crozon campsite was created at the entrance to the Crozon peninsula. It will be the ambassador of its terroir because it is firmly rooted in local life. A stay at Le Panoramic will be appreciated by those who like to recharge their batteries in a peaceful setting, connected to nature. You'll enjoy large private pitches with panoramic views over the beautiful Trez-Bellec beach (700m away) and the Bay of Douarnenez.
Your sea view overlooking the bay of Douarnenez!
Read more
A Crozon campsite in the heart of unspoilt nature in the Parc Naturel Régional d'Armorique and the Parc Marin d'Iroise, close to the Espaces Remarquables en Bretagne and the Blue Flag ports of Morgat, Camaret and Douarnenez. You'll be able to organize an active and cultural vacation and explore the whole of Finistère – Brittany.
Enjoy the sea air!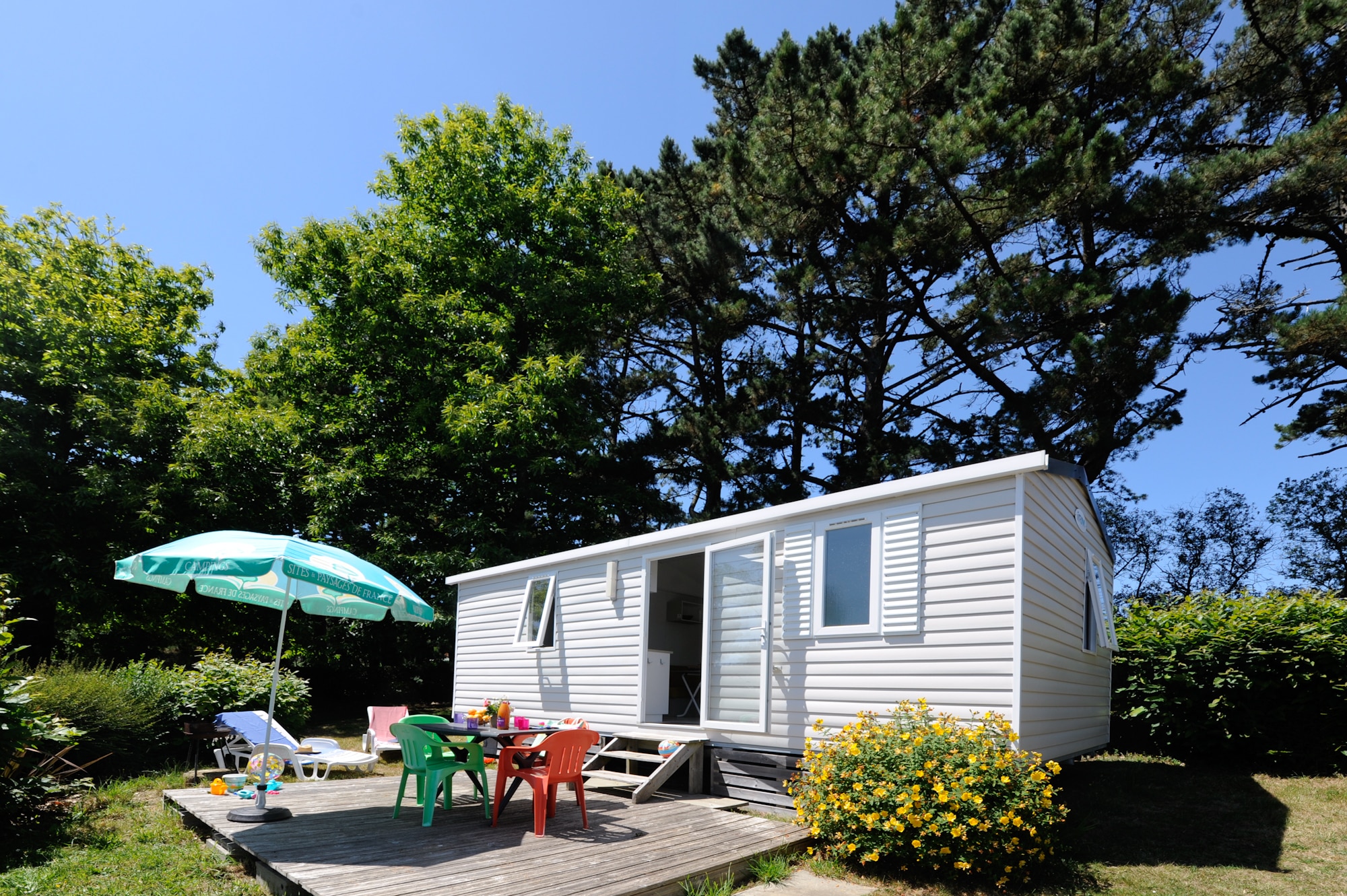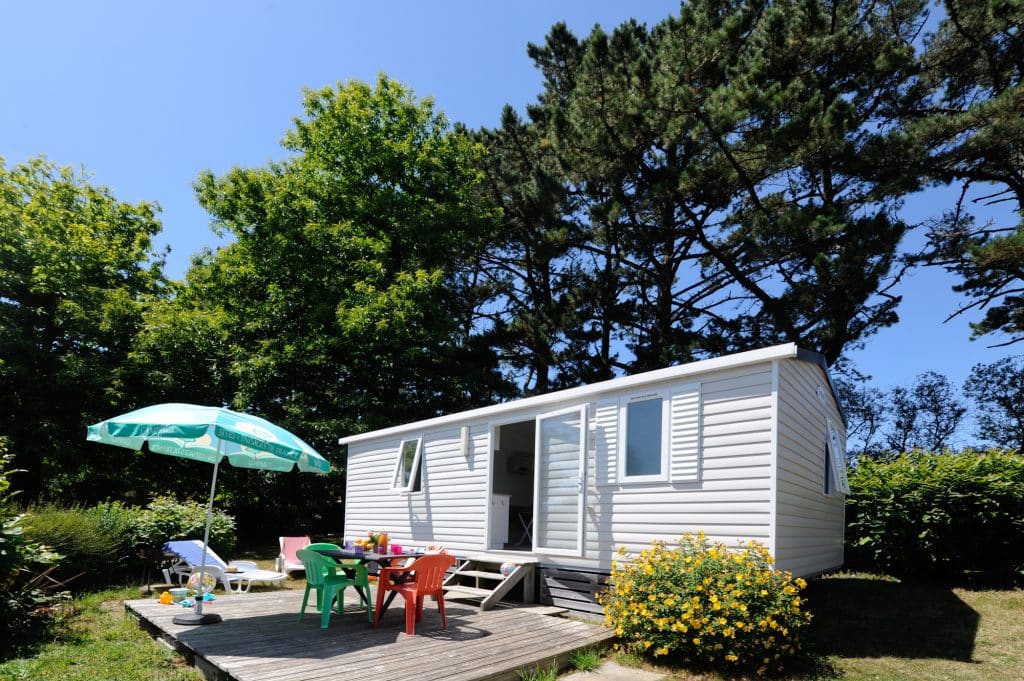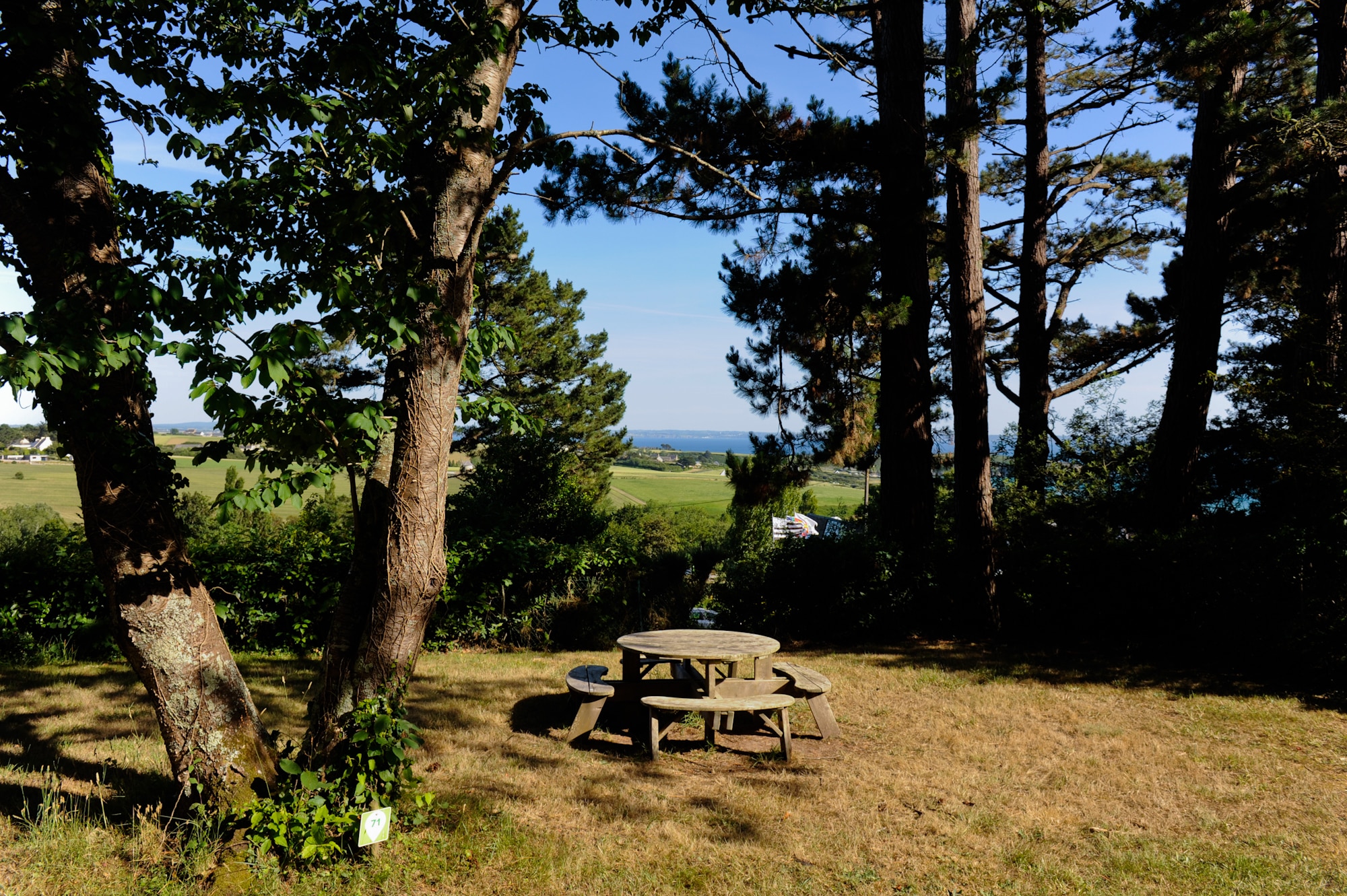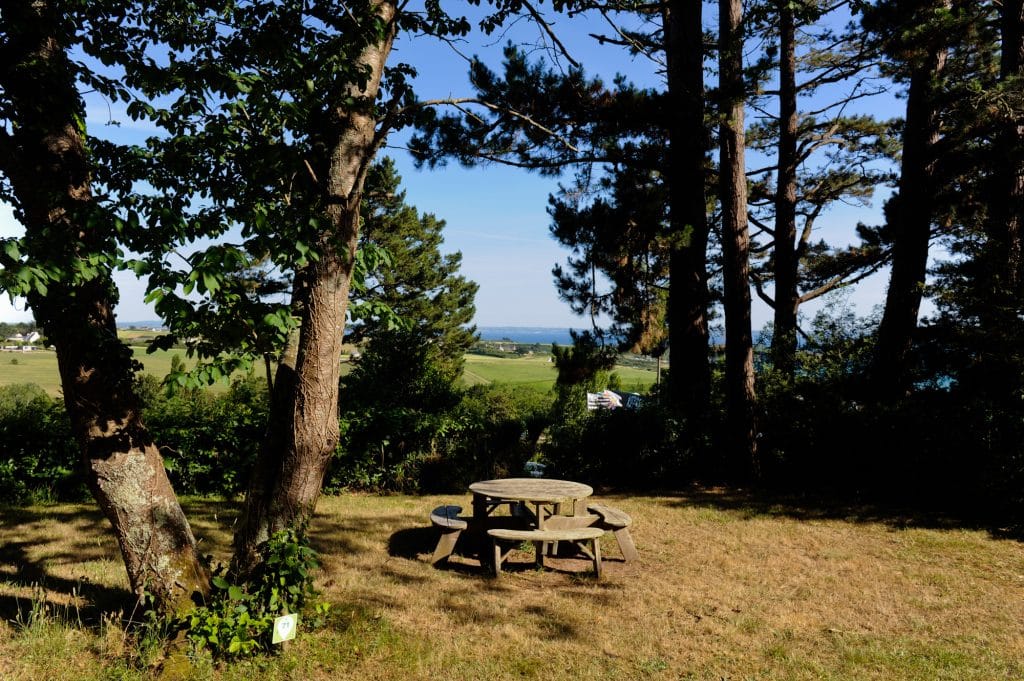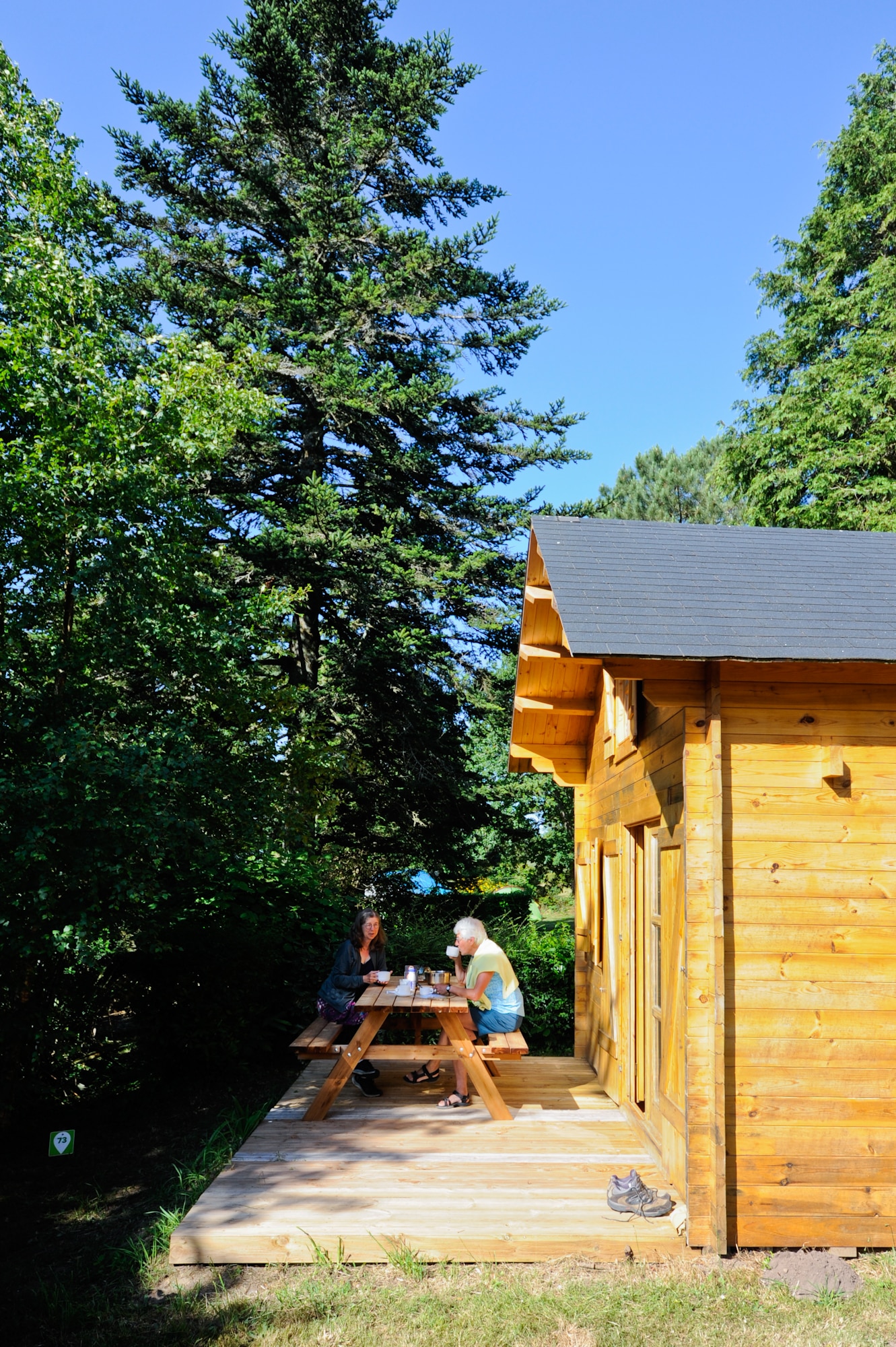 122 sea-view pitches including 28 rentals on over 4 hectares overlooking the Bay of Douarnenez.
For an unforgettable stay on the Finistère coast, we offer high-comfort rentals with our 31 mobile homes and 122 sunny or semi-shaded pitches overlooking the Bay of Douarnenez.
Natural areas
Sea view
Vacation comfort
The Crozon peninsula, a region of unforgettable tourist and cultural heritage
The JACQ family will guide you to the local actors with whom you can exchange and share… They'll also help you discover the rich heritage of the Crozon peninsula. It will also guide you to unforgettable landscapes as you hike the nearby GR34. Camping Le Panoramic is also part of the "Sites et Paysages" network of some fifty 3- to 5-star campsites, all with the "Qualité Tourisme" label and nestled in France's most beautiful regions.
You'll meet people who are passionate about their land. It's a unique experience for making memories. The campsite has been awarded the Clef Verte label for its respect for the environment. It's a guarantee of quality for a stress-free stay connected to nature.
Find out more…
.. the region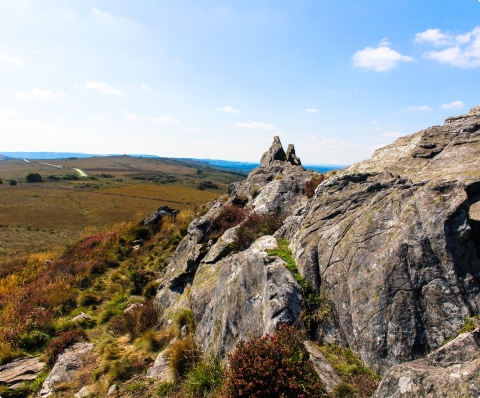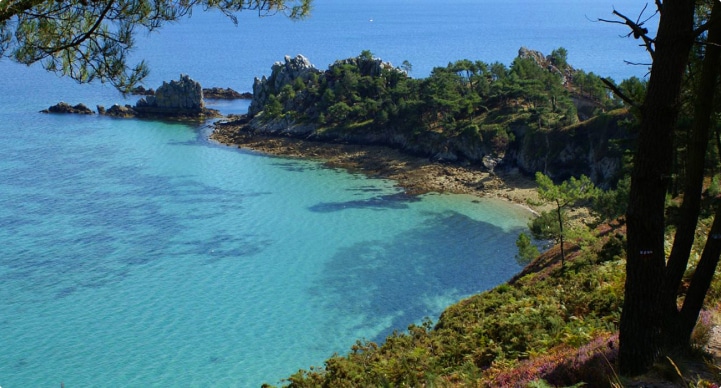 A campsite with breathtaking panoramic sea views and a heated swimming pool!
Located on the Crozon peninsula, the Panoramic **** offers an exceptional view over the Bay of Douarnenez! Sites et Paysages campsite with sea view, quiet, natural, family atmosphere and heated swimming pool.
Heated paddling pool
Heated swimming pool
Sunbathing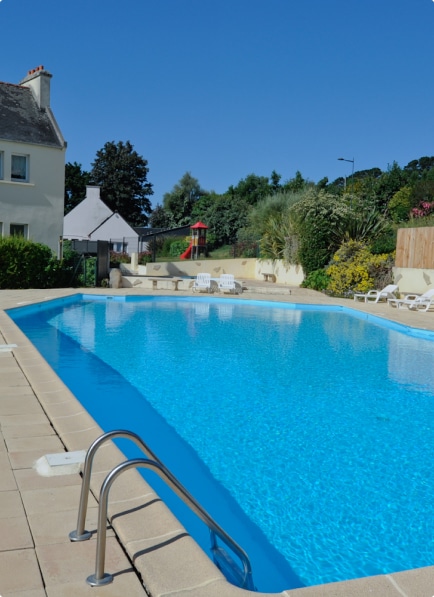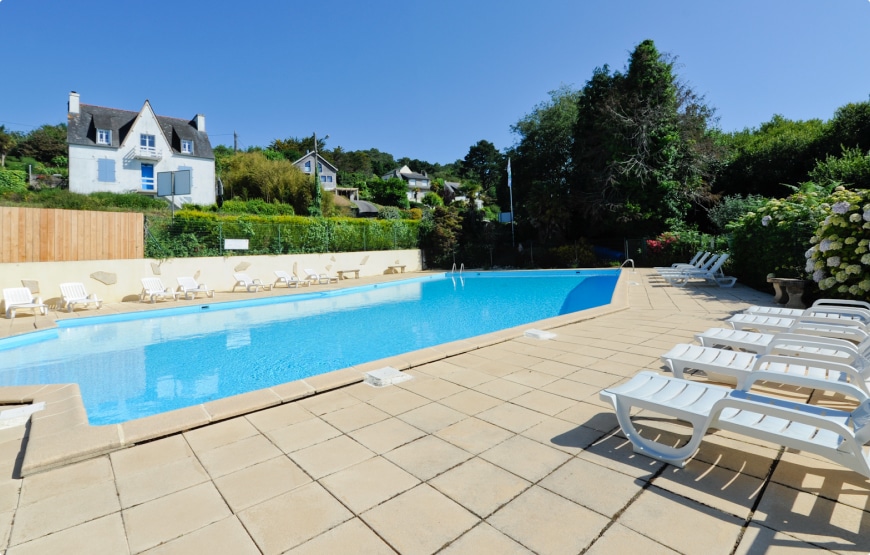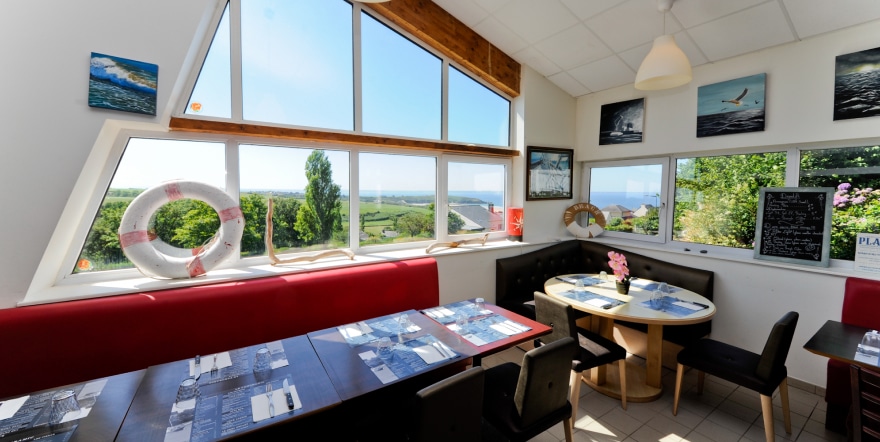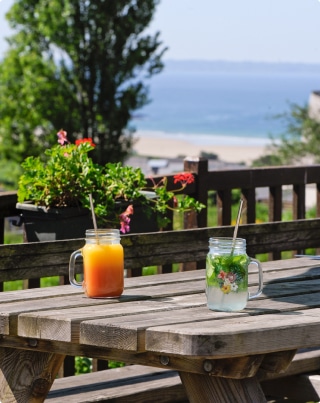 Enjoy the restaurant with its superb sea view
Restaurant at the campsite
Takeaway meals
Campsite bar