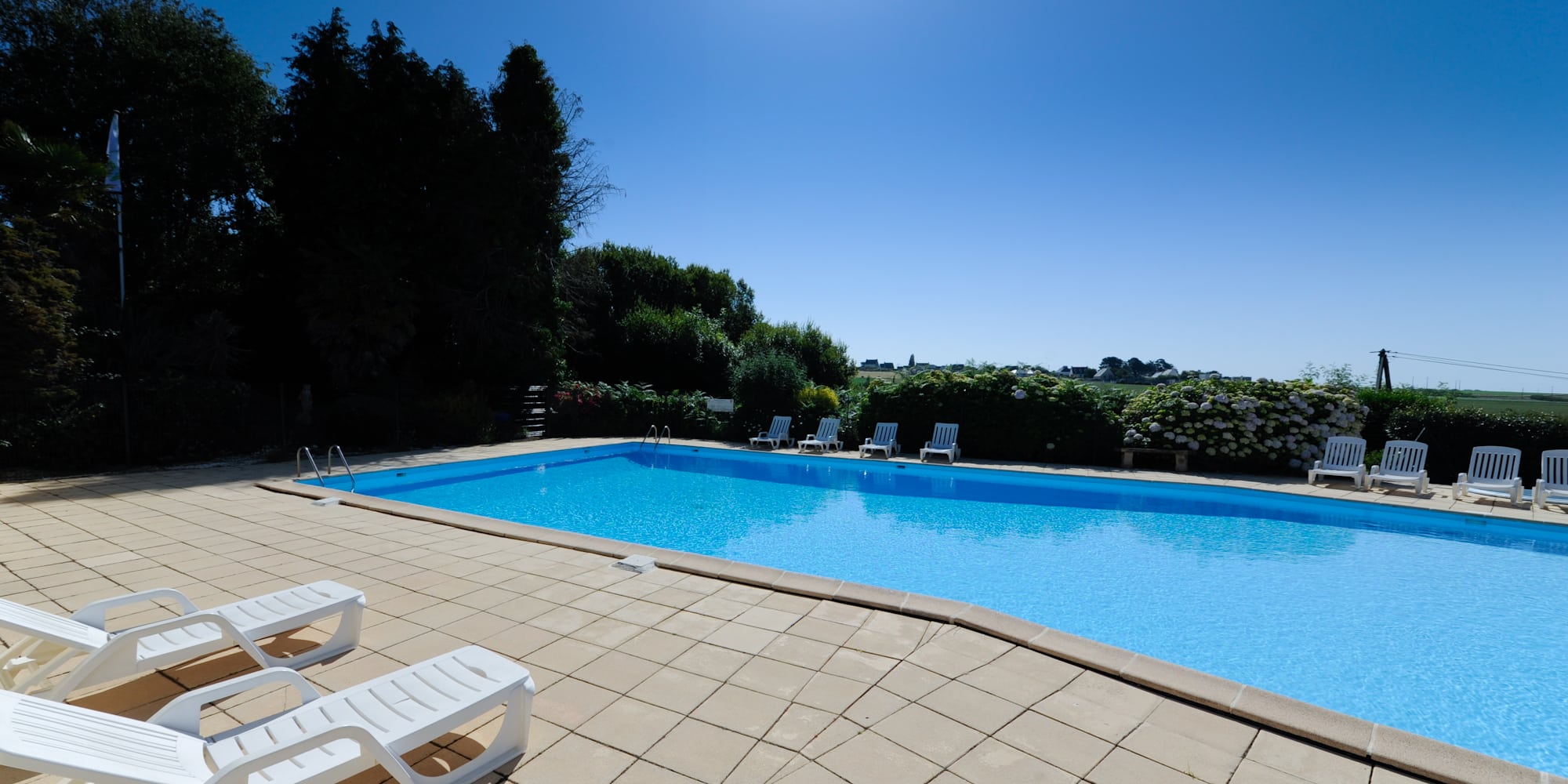 Presqu'île de Crozon campsite with heated swimming pool
A Crozon campsite with heated pool for a stay on the peninsula
For a relaxing break on the Crozon peninsula, choose a campsite with a heated swimming pool. You'll enjoy the benefits of water whatever the weather. This campsite in the bay of Douarnenez is sure to please young and old alike. Accompanied by their parents, the little ones can enjoy themselves to the full in the heated paddling pool, while the older ones relax in the pools.
Enjoy the pool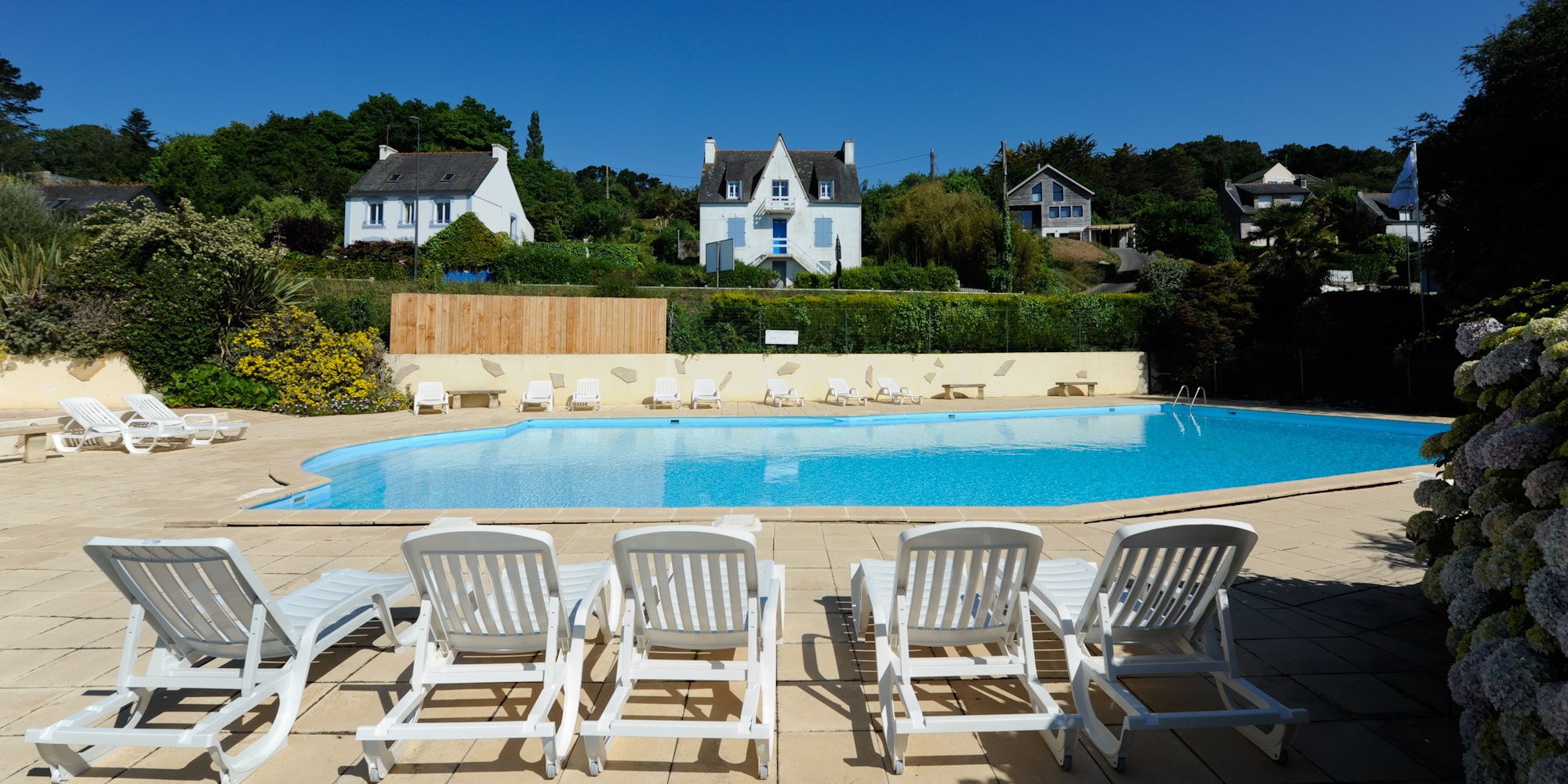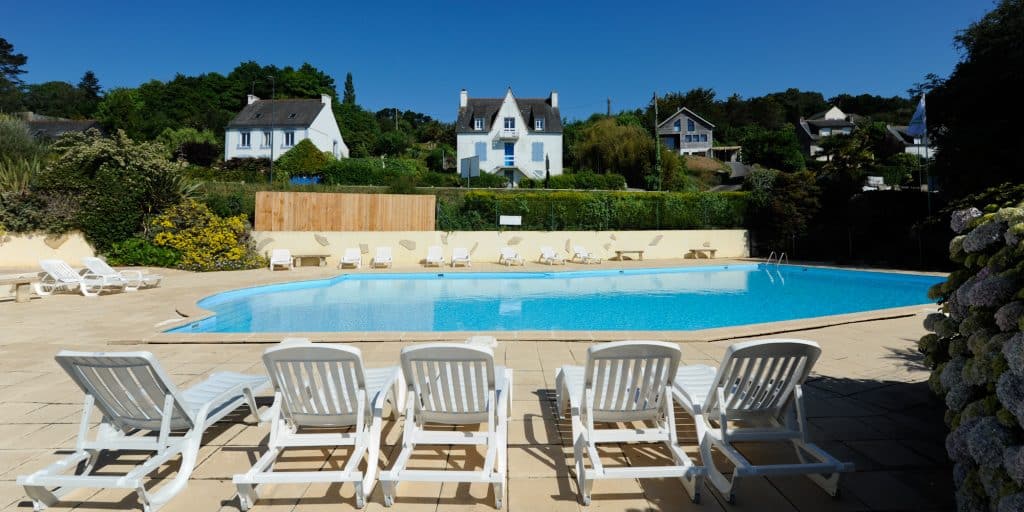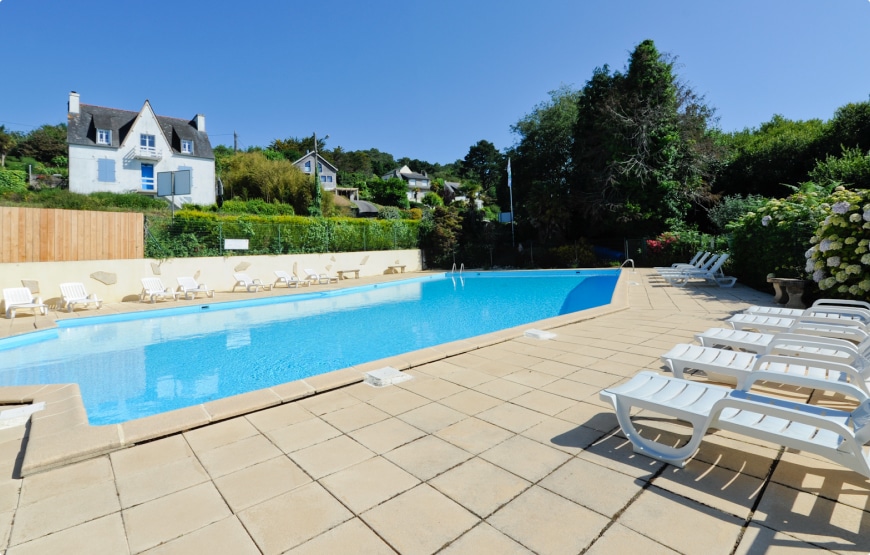 Crozon campsite with heated swimming pool. The campsite's heated swimming pool is open from June 1st to September 15th.
In a specially sheltered corner of the Crozon campsite with swimming pool, away from the camping pitches and rental accommodation, our aquatic area comprises a heated swimming pool 1m and 2.20m deep and a paddling pool at 26°C.
20mx10m pool at 26°C
Heated paddling pool
A well-deserved moment of relaxation for your vacation at camping Crozon with swimming pool overlooking the Bay of Douarnenez!
After a day of strolling along the cliffs or on the beach, there's nothing better than a dip in the heated pool for a romantic evening with your partner. The depth of our pools is suitable for the whole family. Whether you're a couple or a family, you can be sure of an unforgettable stay in a charming establishment.
Read more
Opt without further ado for a campsite with an aquatic area where you can relax and set off the next day on a journey of new adventures. So get started now! With its turquoise waters, the peninsula offers breathtaking scenery and resembles a true paradise.
Read more
Renowned for its sheer cliffs and dreamy beaches, it's one of the most beautiful places in the world to go camping.
Authenticity and calm are the watchwords in this haven of peace. The proximity of the sea and the many hiking trails will delight you more than anything. The Crozon peninsula boasts some of the most beautiful beaches in the world. So say goodbye to the hustle and bustle of everyday life and let yourself be tempted by a moment of relaxation and well-being in an unrivalled location for your vacation at camping Crozon with swimming pool.
In conclusion, there's nothing like a family campsite in Finistère with a swimming pool connected to nature to recharge your batteries!
A piece of paradise…
.. on Earth!