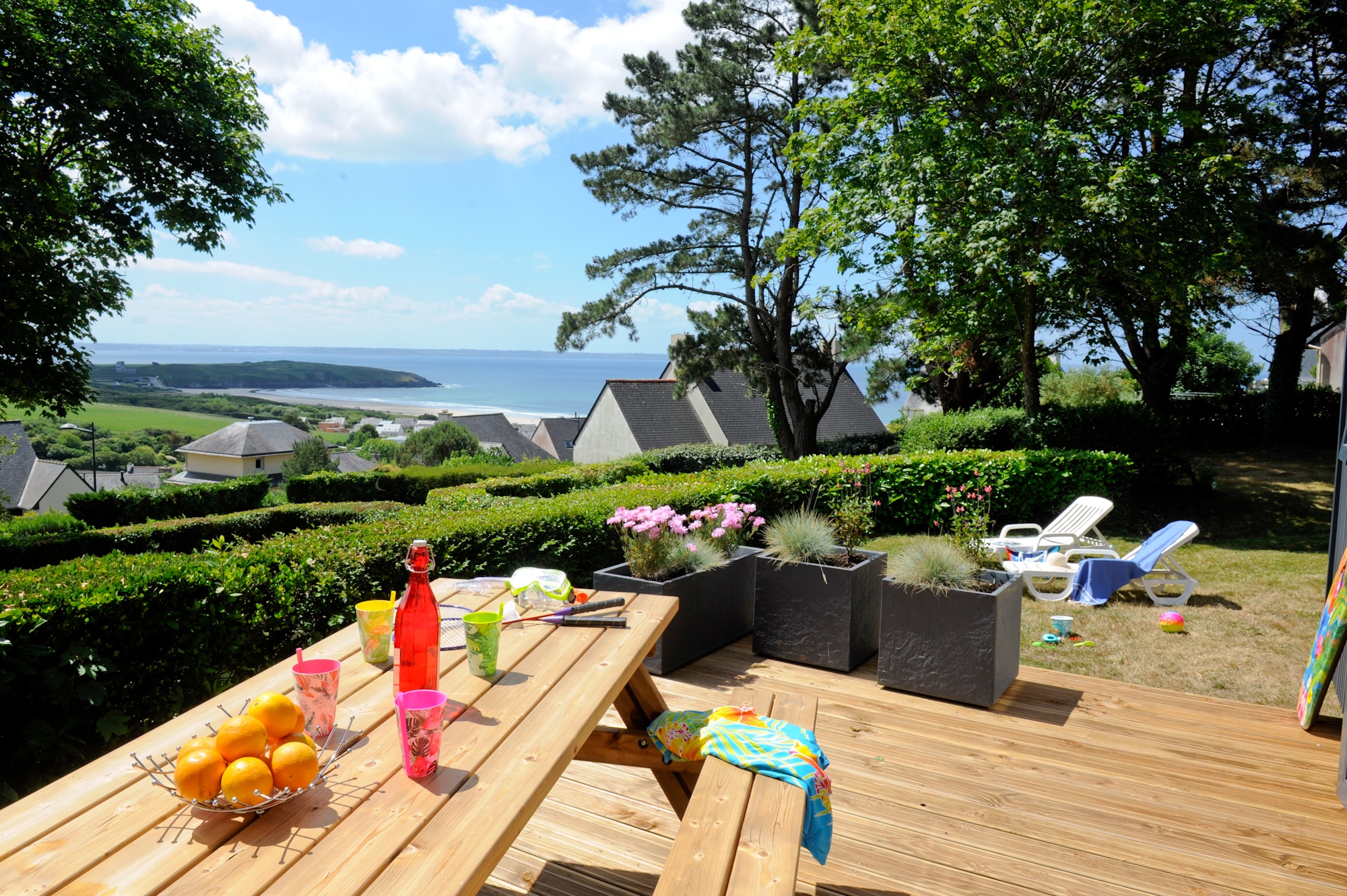 Rent mobile homes, Breton houses, gîtes and chalets for hikers on the Crozon peninsula!
Relaxing vacations in a Crozon mobile home in the heart of nature
Camping is the best way to spend your vacations in Finistère, close to nature, on the Crozon peninsula, with a breathtaking view over the Bay of Douarnenez. For your family or group camping holiday in Crozon, opt for mobile home rentals. Our facilities are equipped with all the essential amenities to ensure your comfort and a successful stay in an exceptional natural setting.
Read more
What's more, in addition to the region's unmissable sightseeing and leisure activities, the 4-star campsite in Crozon offers a wide variety of activities for all categories of people: young and old, outdoor enthusiasts, sports enthusiasts, etc. There's plenty to keep you entertained for the duration of your stay, between touring the charming authentic villages, visiting the historic heritage sites and strolling along the famous coastal points of the Crozon peninsula. These locations offer exceptional views both out to sea and inland. And don't forget the campsite's swimming pool for relaxing after your walks in the area.
Comfort rentals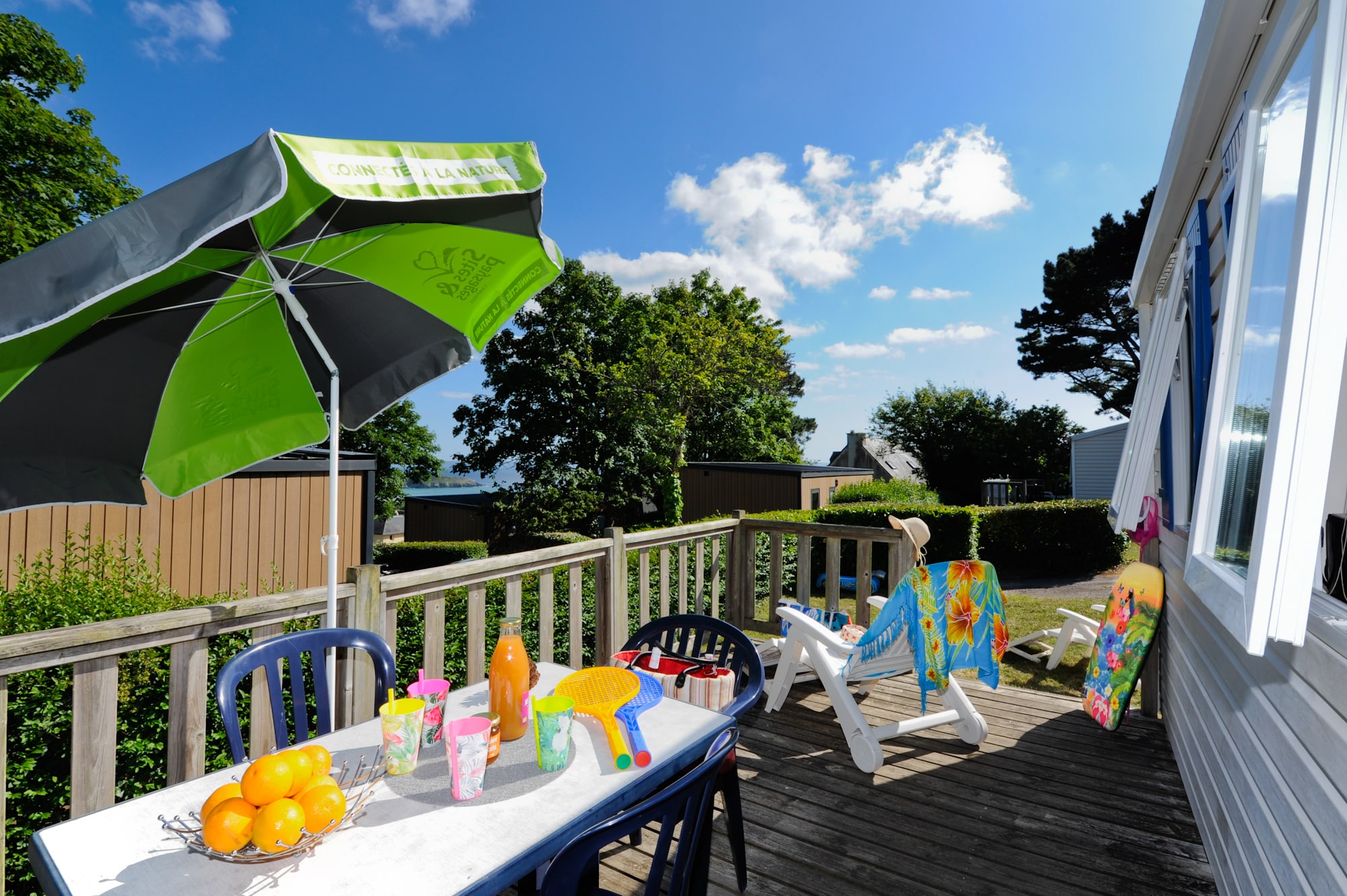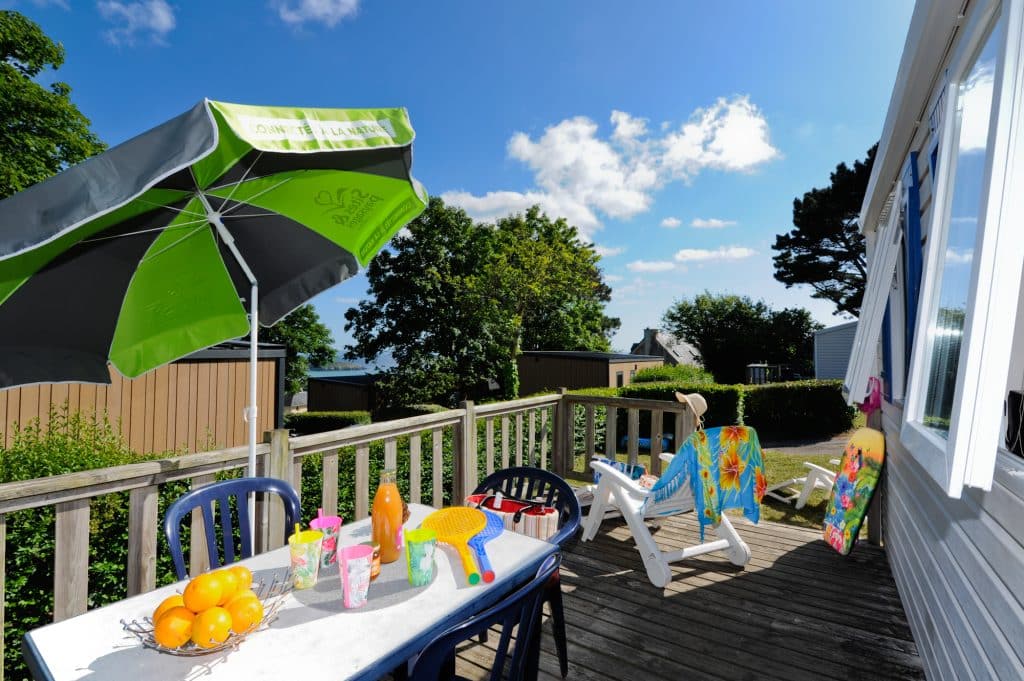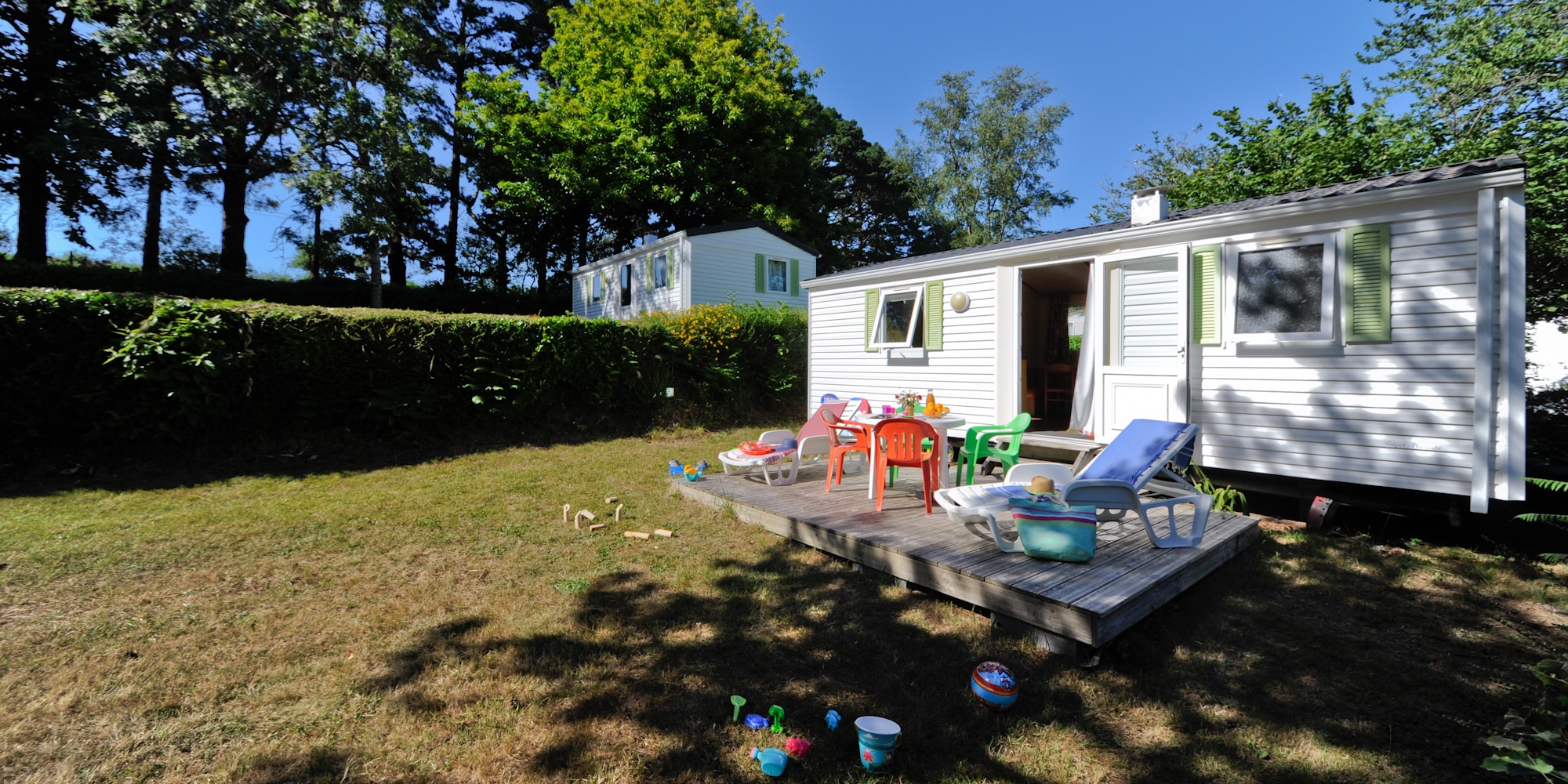 Your stay at Camping Crozon will take you to discover a unique natural wealth
Far from the hustle and bustle of the city and the stresses of everyday life, Crozon's landscapes are ideal for complete relaxation. The jagged coasts and sheer cliffs follow on from the fine sandy beaches to create a remarkable landscape. To the north, the Brest roadstead spreads out its jagged, spiky coastline.
Read more
To the west, the Iroise Sea, part of France's first marine park, stands out for its unique underwater biological heritage and highly diverse natural landscapes. The southern part, overlooked by sand dunes and high cliffs set in a pristine natural environment, is bathed by the Bay of Douarnenez. A little further inland, the region is home to some exceptional sites for pleasure hikes in the heart of heather and moorland landscapes.
Houses & Cottages
Chalets
28 sea view rentals
Mobile homes
Promotions